We were asked to create the Brand for Meeks 1080 an event room where different kind of parties and shows occur. Each of them have their own and particular brand, public and different styles. Among them: The famous "Bizarren Musik Parti", Mistic party, famous national and international rock bands,  electronic music events, kids events and much more.
Se nos encomendó hacer la marca para un espacio en el cual suceden muchos eventos de diferente índole. Cada uno con su marca propia, público y gustos diferentes. Entre ellos: la famosa Bizarren Miusik Parti, Fiesta Mística, Famosas bandas de rock nacional e internacional, eventos de música electrónica, eventos infantiles y más.
We designed a versatile Brand that has its own identity. This means that events from different styles can be presented and they still keep their own brands. That's why Meeks 1080's visual identity is simple but it's also recognizable.
Diseñamos una marca versátil, la cual tiene su propia identidad y a la vez, permite presentar eventos de cualquier estilo, conviviendo con las marcas de cada uno de ellos. Por ese motivo, la identidad visual de
Meeks 1080
es simple y reconocible.
----------
Taking into account that Meeks 1080 is a space, we proposed to solve its visual identity by using an isometric projection.
Meeks 1080 es un
espacio
, por lo que propusimos resolver la identidad visual mediante el uso de la
proyección isométrica.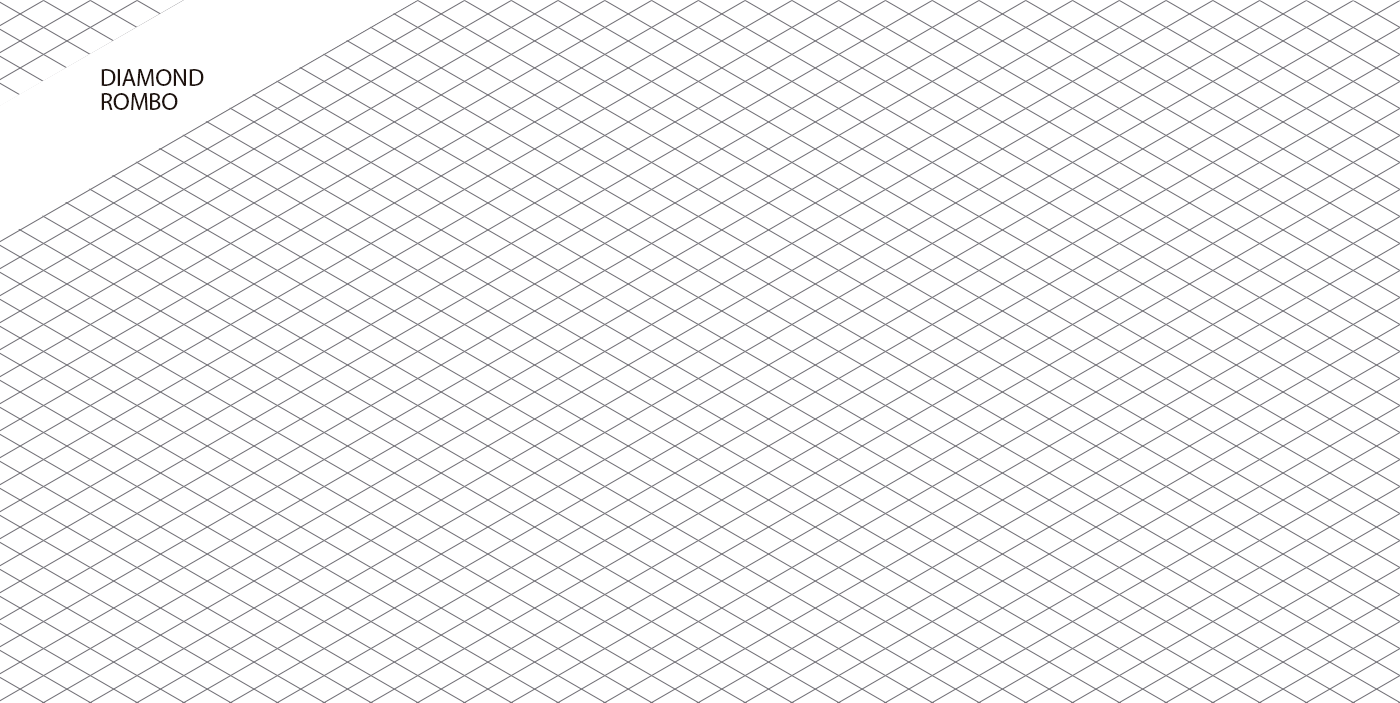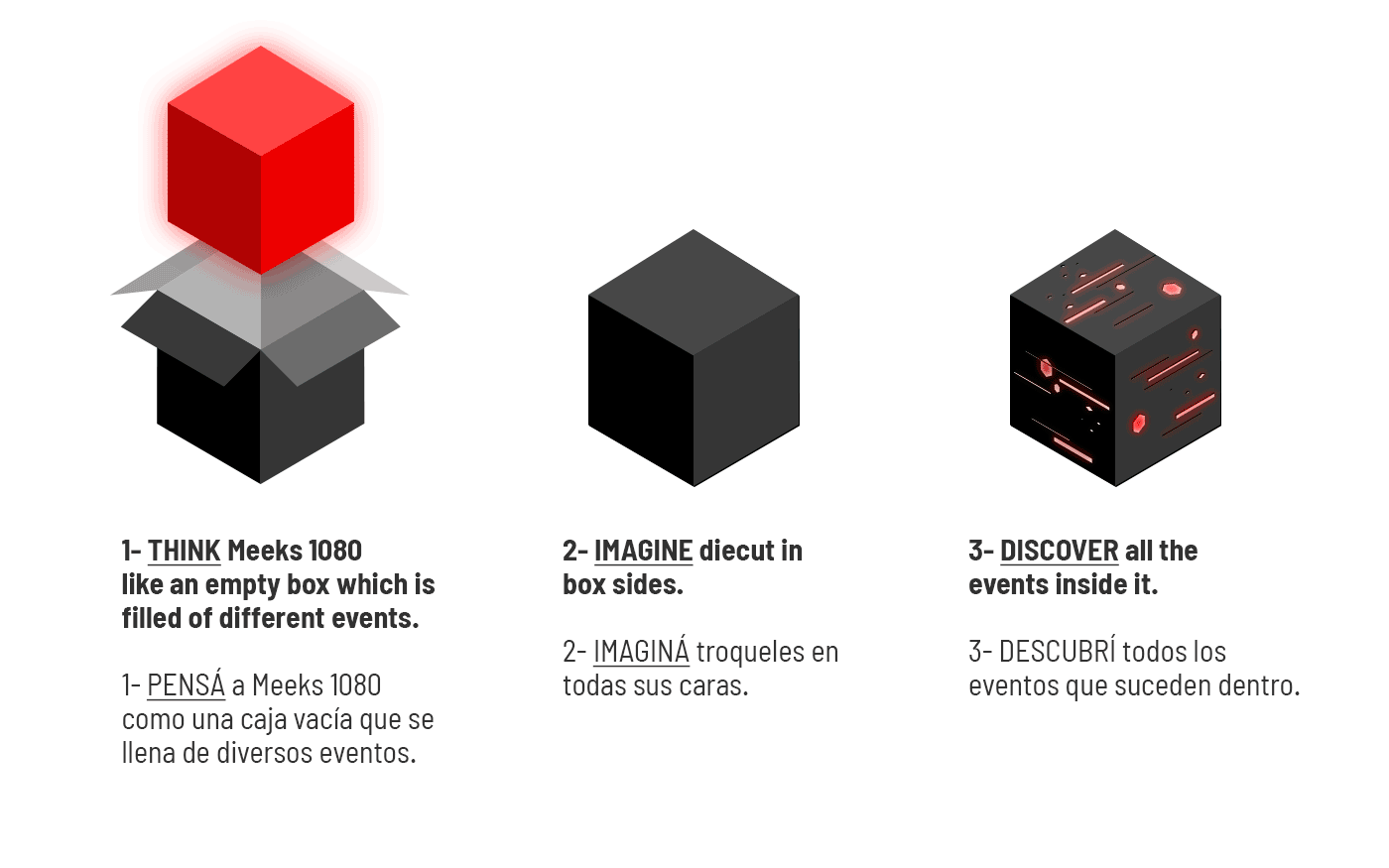 Strategy for event comunication.
Estrategia para la comunicación de eventos
Every week approximately two events happen in Meeks 1080, then the information and advertising exchange is very high. Fot that reason, we proposed to show all events communication through televisions.
Todas las semanas suceden aproximadamente 2 eventos en Meeks 1080, por lo que el recambio de información y publicidad es muy alto. Por ese motivo propusimos  que la comunicación de los eventos sea a través de  los televisores y pantallas.

Videos template/
Plantilla para videos
​​​​​​​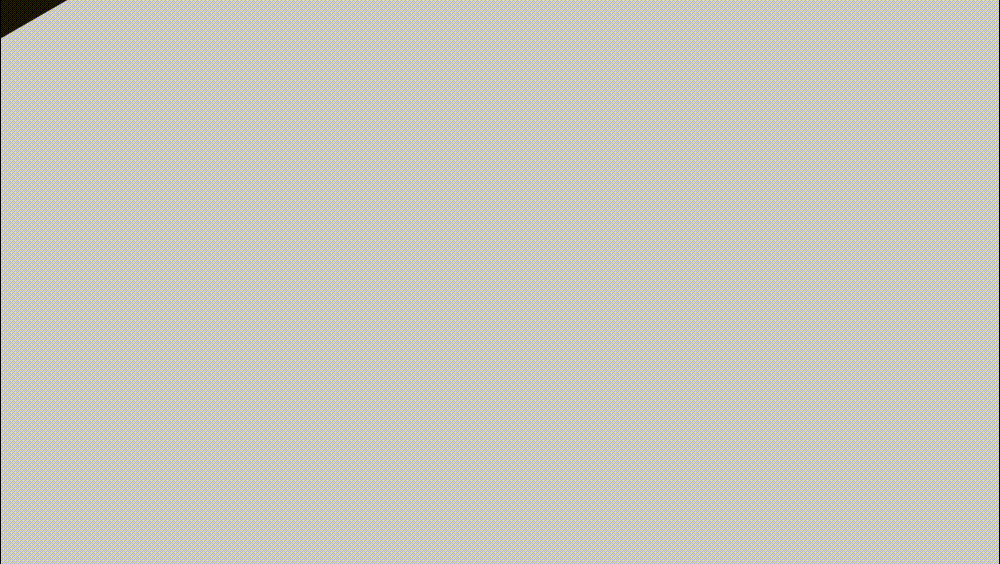 The implementation of tvs inside and outside the place to communicate the events, made the tasks of deleting, adding and modifying simpler and faster. 
In a short or long term it will be cheaper because there will be less printing, freight and placing expenses. In this way the files can be added or removed from the spread.
La implementación de los televisores para la comunicación de eventos dentro del lugar y en la pantalla exterior hizo que
agregar, modificar y eliminar eventos sea una tarea rápida, simple y novedosa
. Y a la larga resultará más
económico
ya que se ahorran gastos de impresión, flete y colocación. Simplemente se agrega o se quita el archivo de la cola de reproducción. Además, permite anunciar eventos y sponsors relacionados al evento en la noche del evento.